Skiing has long been a beloved winter pastime, and while classic destinations like the Alps garner much attention, Poland has quietly emerged as a fantastic alternative for skiers. With its diverse range of resorts, reasonable costs, and remarkable snow conditions, Poland provides an enriching and exhilarating experience for skiing enthusiasts, regardless of their skill level. Whether you're an advanced skier seeking challenging trails, a beginner aiming to learn, or a family planning a winter vacation, Poland's ski resorts have something unique to offer. This comprehensive guide will help you discover the best of skiing in Poland.
Why Choose Poland for Your Skiing Adventure?
Poland might not be the first destination that comes to mind when you think of skiing, but this Eastern European country is brimming with qualities that make it an appealing choice for a winter sports vacation.
Cost-Effective: Compared to traditional ski destinations like France or Switzerland, Poland is significantly more affordable. From lift tickets and equipment rental to accommodation and dining, you can enjoy a high-quality skiing experience without breaking the bank.
Varied Skiing Terrain: Poland's diverse landscape lends itself to a broad spectrum of skiing experiences. From the steep, challenging slopes of the Tatra Mountains to the more gentle, beginner-friendly runs in other regions, there's something for every skill level.
Cultural Richness: A skiing trip to Poland is not just about the slopes. It's also a chance to immerse yourself in the country's rich history, warm hospitality, and delicious cuisine.
A Snapshot of Poland's Top Ski Resorts
Poland's diverse range of ski resorts caters to everyone – from beginners getting their first taste of the slopes, to advanced skiers seeking new challenges. Let's delve into some of the top-rated ski resorts this nation has to offer.
Zakopane: Dubbed 'the winter capital of Poland', Zakopane is the country's most renowned ski destination. Nestled at the foot of the Tatra Mountains, Zakopane is home to over a dozen ski areas, with Kasprowy Wierch and Gubałówka being the most prominent. Besides the slopes, Zakopane's vibrant après-ski scene, bustling with restaurants, pubs, and shops, enhances its appeal.
Białka Tatrzańska: Famed for its wide and well-groomed runs, Białka Tatrzańska is especially popular among families and novice skiers. Its two main ski centers, Kotelnica and Bania, offer numerous slopes of varying difficulty, making it an excellent place to learn and practice skiing. What's more, the resort's thermal baths provide a relaxing respite after a day on the slopes.
Szczyrk: Boasting a modern lift system and a plethora of runs, Szczyrk Mountain Resort is a versatile skiing destination suitable for all skill levels. Located in the Beskidy Mountains, this resort has undergone significant modernization in recent years and now features state-of-the-art facilities.
Krynica Zdrój: The largest ski resort in the Beskid Sądecki mountains, Krynica Zdrój offers a good mix of beginner, intermediate, and advanced slopes. Its flagship ski area, Jaworzyna Krynicka, is equipped with modern lifts and snow-making facilities, ensuring top-notch skiing conditions throughout the season.
These are just a snapshot of the many fantastic ski resorts Poland offers. Each resort has its unique charm and skiing experience, guaranteeing a memorable winter adventure.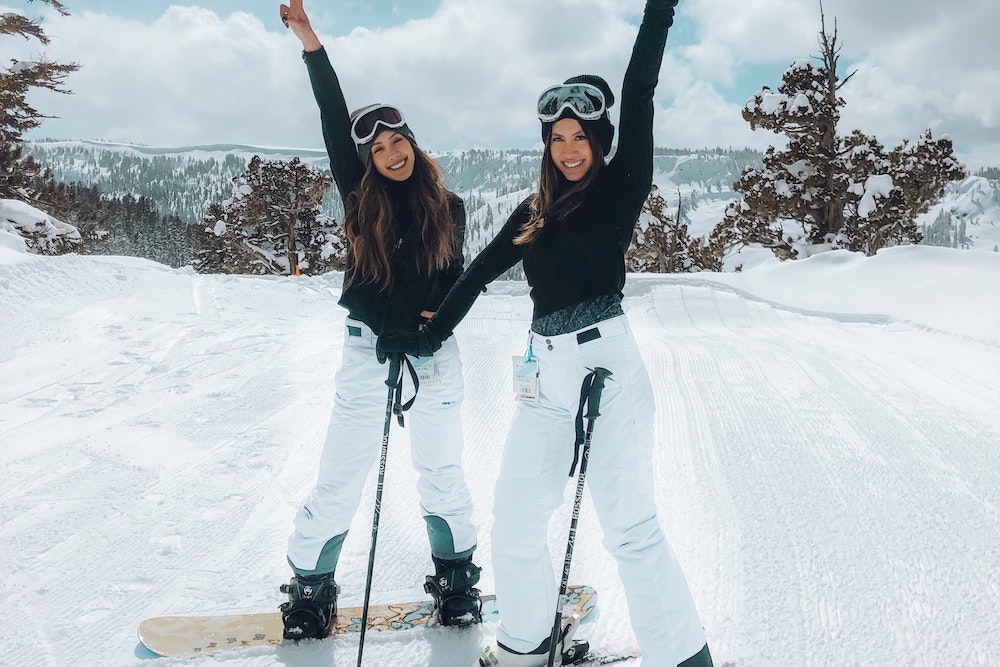 Hidden Gems: Lesser-Known Ski Destinations in Poland
While Poland's most famous ski resorts often steal the limelight, the country is home to several lesser-known destinations that offer fantastic skiing conditions and a quieter atmosphere.
Czarna Góra: A part of the Kotlina Kłodzka region, Czarna Góra is a gem waiting to be discovered. The resort features modern lifts, well-prepared pistes, and a stunning panoramic view of the Sudetes mountains.
Pilsko: Bordering Slovakia, Pilsko is one of the highest mountains in the Żywiec Beskids. Its northern slope boasts excellent ski runs, making it an attractive, less crowded alternative to Zakopane.
Korbielów: This resort in the Beskid Żywiecki mountains has a range of slopes suitable for all skill levels, and its relatively secluded location lends it a serene, unspoilt atmosphere.
Exploring these hidden gems can offer a unique skiing experience, away from the usual tourist crowds, surrounded by Poland's unspoilt natural beauty.
Skiing in Poland: What to Expect from the Weather and Terrain
Understanding the local weather and terrain is crucial when planning your skiing trip to Poland. The country experiences cold winters, with temperatures often dropping below freezing and providing excellent snow conditions. The snow season usually begins in December and lasts until March, with January and February being the coldest months.
As for the terrain, Poland's ski resorts are located in various mountain ranges, each with its unique characteristics. The Tatra Mountains, for instance, are the highest range and offer steep, challenging runs, while the Beskid Mountains provide more gentle slopes, perfect for beginner and intermediate skiers.
Remember that weather conditions can change quickly in mountainous regions, so it's always advisable to check the local weather forecast and avalanche warnings regularly during your stay.
Nurturing Talent: Best Ski Schools and Training Centers in Poland
For beginners or those looking to enhance their skills, Poland's ski schools and training centers offer high-quality instruction and training. Most large resorts, like Zakopane or Białka Tatrzańska, have numerous ski schools that cater to all ages and skill levels, with experienced instructors providing lessons in multiple languages.
Additionally, there are several excellent training centers, such as the one in Witów, which often host training camps and offer specialized training programs for more advanced skiers and snowboarders. Learning to ski or honing your skills in these institutions can significantly enhance your skiing experience in Poland.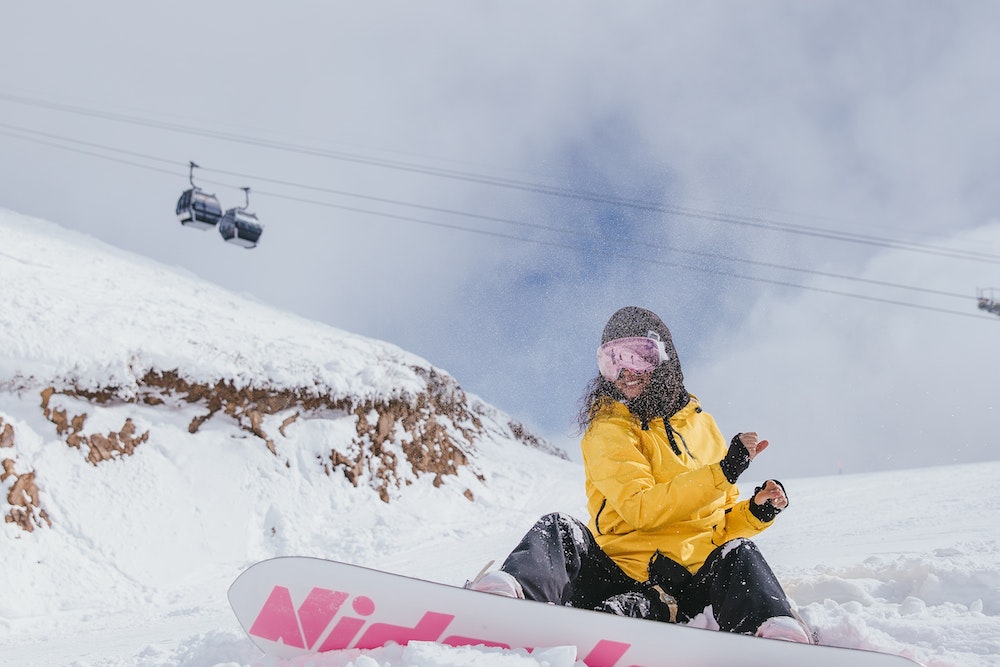 Equipment Rental and Ski Passes: What You Need to Know
As a well-established skiing destination, Poland offers a wide range of options for ski equipment rental. Most ski resorts have numerous rental shops where you can hire everything from skis and snowboards to helmets and boots. Prices can vary, but overall, renting equipment in Poland is generally quite affordable compared to other European ski destinations. Remember, it's crucial to ensure that any rented equipment fits correctly and is in good working order before hitting the slopes.
When it comes to ski passes, most Polish resorts offer a range of options to suit different needs, from single day passes to weekly or seasonal tickets. Some larger resorts use modern chip card systems, while others still use traditional paper tickets. Prices can vary depending on the resort and the time of year, with discounts often available for children, students, and seniors. Most ski resorts provide detailed information about ski pass options and prices on their websites, making it easy to plan and budget your ski trip.
Staying Safe on Polish Slopes: Skiing Rules and Etiquette
While skiing is an exhilarating sport, it's important to remember that it also comes with certain risks. To ensure a safe and enjoyable skiing experience in Poland, it's essential to follow a few key rules and etiquette:
Know Your Limits: Choose slopes that are suitable for your skill level and don't push yourself beyond your comfort zone.
Respect Others: Remember that everyone on the slope has a right to enjoy their skiing experience. Always be mindful of other skiers, particularly beginners and children.
Follow Markings and Signs: All slopes in Poland are marked according to their difficulty level (green for beginners, blue for intermediate, red for advanced, and black for expert). Always pay attention to these markings, as well as any other signs or warnings.
Use Proper Equipment: Always wear suitable ski clothing and ensure your equipment is in good condition. Wearing a helmet is highly recommended for safety.
Take Skiing Lessons: If you're a beginner, taking a few skiing lessons can go a long way in ensuring your safety on the slopes.
By following these guidelines, you can ensure a safe, enjoyable, and respectful skiing experience in Poland.
Beyond Skiing: Exploring Poland's Winter Wonderland
While skiing is undoubtedly a major draw, Poland's winter offerings extend far beyond the slopes. Winter in Poland transforms the landscape into a magical wonderland, providing countless opportunities for other winter activities:
Snowshoeing and Cross-Country Skiing: For those who prefer a quieter, more relaxed pace, snowshoeing and cross-country skiing offer a wonderful way to explore Poland's winter landscapes.
Sleigh Rides: In many resorts, you can enjoy traditional horse-drawn sleigh rides, complete with warm blankets and often accompanied by a bonfire and local food.
Winter Hiking: Many of Poland's national parks and nature reserves remain open during the winter, offering stunning hiking opportunities. Just remember to dress warmly and wear appropriate footwear!
Thermal Baths: After a day on the slopes, there's nothing better than relaxing in one of Poland's many thermal baths. This is a particularly popular activity in the Tatra region, where natural hot springs abound.
Exploring Local Culture: Take some time to explore Poland's rich culture and history. Visit local museums, taste traditional Polish cuisine, and don't miss the chance to explore beautiful cities like Krakow or Gdansk.
A ski trip to Poland can offer much more than just skiing. By exploring the country's other winter offerings, you can enrich your visit and create unforgettable memories. Whether you're a seasoned skier or a winter sports novice, Poland's ski resorts and winter landscapes promise an extraordinary adventure. So grab your skis (or snowboard), and get ready to discover everything that Polish winters have to offer!